Triangle Music Studios
Lessons, coaching, and training
Alana Sealy
Principal instructor, owner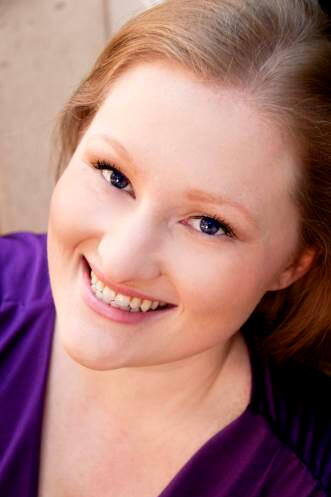 PROFESSIONAL PROFILE
Alana Sealy is a native of the Triangle, born and raised in Cary. She holds an M.M. in Vocal Performance from the University of Alabama (Phi Kappa Phi) and a B.A. in Vocal Performance from Case Western Reserve University in collaboration with the Cleveland Institute of Music (Magna Cum Laude, Phi Beta Kappa). As quoted in an Classical Voice of NC review by Ken Hoover, "Her well-controlled dynamic expressiveness communicates the soul of the character beyond the written notes and cues on the page of the score."

Past roles include Baba (The Medium), Suzuki cover (Madama Butterfly), Mother (The Consul), Katisha (The Mikado), Buttercup (H.M.S. Pinafore), The Mother (Hansel and Gretel), Santuzza (Cavalleria Rusticana), and Mrs. Lovett (Sweeney Todd: The Demon Barber of Fleet Street). Local to Raleigh, Alana has performed with the Durham Savoyards as Lady Sophy (Utopia Limited) in 2015 and Mad Margaret (Ruddigore) in 2018. Most recently, she played Sophie in Theatre Raleigh's production of Masterclass. Alana has extensive experience in both Opera and Musical Theater. In Graz, Austria, she worked with reknown artists like Christa Ludwig and Linda Watson.

Come study with Alana today!
SOCIAL PROFILES
Our services
We offer a variety of lessons, coaching, and training
Vocal training
The core of Triangle Music Studios teaching is healthy vocal production. Together we can unlock the voice inside and work together to make it grow. Learn techniques and habits that will allow you to sing all styles for a long time!
Audition techniques
The hardest thing a singer will ever do is audition. Be it a college audition, a solo audition for a Chorus or Choir, or even auditioning for young artist programs. Each has different criteria and different pressures. We can help you achieve those goals by choosing repertoire that suits you and working with you on the audition process.
Performance preparation
Interested in performing in public? We can help you learn how to practice and prepare for performances. We can give you warmups to use, share helpful motivating habits, and help you prepare your solo/role to make you a better performer.
Specialized Coaching
Auditioning for college voice programs? Getting ready for a solo competition? Auditioning for NC Honors Chorus? Our teachers went to school in NC and have done it all: First place NATS results. First place Honors Chorus auditions. Superior Solo/Ensemble ratings. We know the system and can help you be successful.
Music Theory
Always wanted to learn how to read music? Having trouble with AP music theory? Getting ready for college placement exams? We can help! Learn everything from note values and scales to 4 part chorale chord progressions and beyond. It's never too late to learn.
Acting/Character Development
A big part of singing any piece of music, but specifically music from a staged show is acting. We offer character development, acting techniques, and stage artistry to bring your character to life.
We come to you!
Tired of driving your child to all their after-school activities? Only have an hour in your day? Not close to our studio? No problem! We can come teach right in your home for a small travel fee.
Contact us
Ready to start or learn more?

Contact us for a full list of offerings and rates.
© 2018 Triangle Music Studios, All Rights Reserved.